Let's face it – right now is certainly not the easiest time we're living through. As COVID-19 devastated economies across the world and put industries into huge losses, no other industries have been so visibly hit as the entertainment, hospitality, and cinema industries that keep us humans so entertained.
But, even in the darkest of times, there's still a ray of hope – TV shows, or as they're now called television web series, still give audiences many reasons to get hooked, groan, cry, get inspired and roll around the floor. All this, without leaving the safety of your couch.
So, here are the top 5 most popular TV shows as of September 2020, or as we now call it, one of the worst years ever.
Cobra Kai (2018)
Photo: Sony Pictures Television
If you loved the 1984 cult classic Karate Kid, then the name Cobra Kai probably rings a bell. It was the name of the infamous all black-wearing Karate Dojo, whose champion Johnny was the recipient of Karate Kid Daniel's iconic crane kick.

Set decades after the original movie, the legendary Karate Kid finalists, now middle aged men, find themselves pulling no punches or kicks, and going at it all over again. Cobra Kai is rated at 8.7 on IMDB, with a 93% average audience score on Rotten Tomatoes.
The Boys (2019)
Photo: hard2know
If you're a fan of comic books and superheroes, you might find this one worth the watch. Based on the comics of the same name by Garth Ennis and Darick Robertson, the series highlights how superpowered individuals can sometimes turn out to be… well, not so super.

Set in a universe where the supers protect the public, and are employed by Vought International, it follows the battles between Vought's international superhero team the Seven, and The Boys. The series is rated at 8.7 on IMDB, with an 85% average audience score on Rotten Tomatoes.
Lucifer (2016)
Photo: Filmdaily
Comics-based series and movies are in. Lucifer is based on the DC Comics character created by Neil Gaiman, Sam Kieth, and Mike Dringenberg from internationally acclaimed graphic novel "The Sandman". Lucifer Morningstar is equal parts charming, equal parts dangerous, and the sum of all parts – the literal devil.
The show – now well into its sixth season – is based on the exploits of Lucifer, who's exchanged Hell for Los Angeles. Lucifer is rated at 8.2 on IMDB, with an 84% average audience score on Rotten Tomatoes.
Raised By Wolves (2020)
Photo: Medium
Set in a post apocalyptic world, where earth was destroyed during the Great War, Raised By Wolves is a sci-fi series about two Androids who raise human children on Keppler-22b, an extrasolar planet orbiting the sun-like star Keppler-22.
Travis Fimmel of the Ragnar Lothbrok fame from Vikings, plays Marcus. The series is known for stunning visuals and brilliant cinematography, with Ridley Scott (who also directed Gladiator) directing the first two episodes. Raised By Wolves is rated at 8.5 by IMDB, with an 85% average audience score on Rotten Tomatoes.
The Umbrella Academy (2019)
Photo: Autofreak
The superhero web television series based on the comics by Gerald Way is set in a universe where 43 women all around the world, simultaneously give birth to children with superpowers. All of these children are adopted by eccentric billionaire, Sir Reginald Hargreaves.

As he dies mysteriously, the dysfunctional family of adopted super powered siblings must put aside their differences, solve the mystery of their father's death, and possibly save the world. No pressure. The series is rated at 8.0 on IMDB, with an 87% average audience score on Rotten Tomatoes.
So, there you have it, a list of top five television shows you can tune into this September. We'll be back with another blog soon. Until then, stay safe, wash your hands, stay happy and most importantly, stay entertained.
What do you think of our list? Tell us in the comments below.
Related posts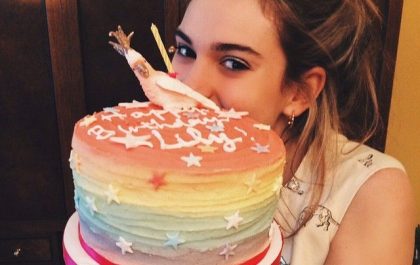 Famous Celebrity Birthdays In April
Here's a list of famous celebrity born in April.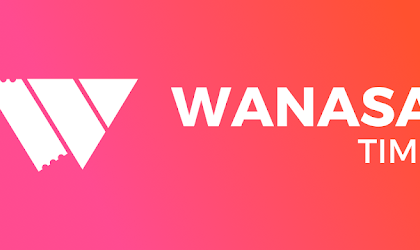 WanasaTime is all set to start ticket booking for Cineco Dubai
Dubai: Can you hear it? Can you feel it? If you lend an ear to the amplifying buzz, you might sense an uprising of an enthusiastic force in the movie theatre industry. If you pay heed to the industry buzz, you might even hear the…