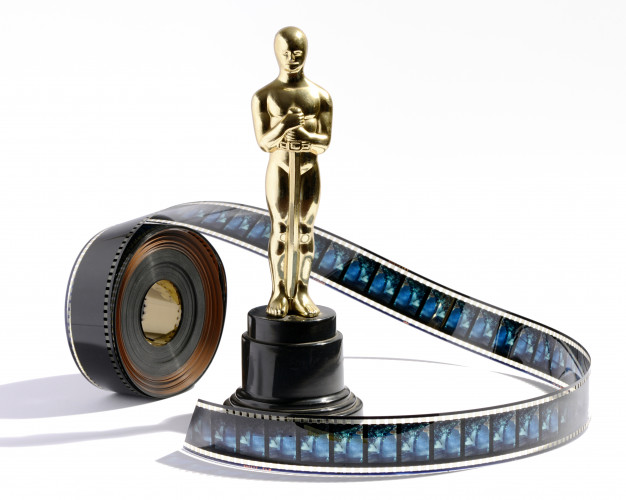 Best Actor and Actress Predictions For 2021 Oscars
Rezwaan Athemadnia, 1 month ago
0
4 min

read
52
In the film industry, The Academy Awards, also known as the Oscars, are the highest honours. They are considered to be the world's most celebrated and prestigious awards. The Awards are an annual international acknowledgement of excellence in movie making, as determined by the voting members of the Academy of Motion Picture Arts and Sciences (AMPAS).
Now it is time to wonder who will be the Best Actor and Actress at the Oscars in 2021? Below, we listed the top contenders we predict are worth winning the Oscars 2021.
Best Actress 2021
Viola Davis- "Ma Rainey's Black Bottom" (Netflix)
Ma Rainey, the influential blues singer played by Viola Davis, is a highlight of this movie and its source play, dramatizing a tumultuous 1927 Chicago recording session. Adaptation to Netflix has finally started and shooting in Pittsburgh began in 2019. Boseman passed away in August 2020 during the post-production period making his last film appearance in Black Bottom. The movie is dedicated to him.
Vanessa Kirby – "Pieces of a Woman" (Netflix)
"Pieces of a Woman" is most rewarding when Kirby is the emotional centre of gravity. She confirms the mother's viewpoint of silence, which is difficult to embrace and maintain. Kirby plays a woman who internalizes all her pain. Martha is going back to work, thinking she can move on. Only, her body won't let her forget about it. It is a constant reminder of a failed promise, a promise of maternal fulfilment that has been made and nurtured for nine months.
Carey Mulligan- "Promising Young Woman"
When we see Carey in the deviously enveloped "Promising Young Woman" thriller, she sees herself ready to get drunk, fighting with revellers, spectators, and predators-to-wait. With its exceptional ability to design both steeliness and weakness, Carey out-did herself in this movie. Because the film is all about duality — the contradictions that pull the personality of an individual, the malice that could be found under ostensibly pleasant interactions— this combination is more successful than you might expect for some time.
Andra Day – "The United States vs. Billie Holiday" (Paramount Pictures)
The legendary jazz singer Billie Holiday has been adorned by many fans around the world as a bubbling band. Meanwhile, the Federal Narcotical Department targeted her, by a black Fed Agent Jimmy Fletcher, she had an affair. This was one of his greatest jazz musicians of all times. Billie examines her battle with addiction, fame and gross love, and is inspired by her life story. Andra Day played justice to her character and vowed the audience with the role she played.
Michelle Pfeiffer- "French Exit"
French exit follows an elderly social girl played by Michelle, from Manhattan who, with her directionless boy and cat Small Frank, moves to a small apartment in Paris. The feline might or may not incarnate Frances' spirit of death (played by Tony Award winner Trace Letts). This is a 2020 surreal comedy film directed by Azazel Jacobs, based on the novel of the same name by Patrick DeWitt, who also wrote the screenplay.
Best Actors 2021
Riz Ahmed- "Sound of Metal"
Sound of Metal is an American film by Darius Marder, directed in 2019, featuring Riz Ahmed, Olivia Cooke, Paul Raci, Lauren Ridloff and Mathieu Amalric. The story is about a drummer who starts losing his hearing.
Kingsley Ben-Adir- "One Night in Miami"
The fictitious story of "One Night in Miami" is a one unbelievable night in which, after the default of Sonny Liston in February 1964, Muhammad Ali (Eli Goree), Jim Brown (Aldis Hodge), Sam Cooke (Leslie Odom, Jr.) and Malcolm X (Kingsley Ben-Adir). Kemp Powers has written the script based on his stage play in 2013. Kingsley stunned everyone with his raw performance.
Ben Affleck- "The Way Back"
Ben Affleck plays former high school basketball player Jack Cunningham, who has decent prospects and a complete ride to school hoops. Now he is a building worker of middle ages and an alcoholic raging (but quite high-functioning). He hides booze on his work, carries a drink in his bathroom, pounds will go after he goes home at night, and has mainly cut off from others. With the exception of his friends at the bar who finally have more nights to walk home than him.
Jamie Dornan- "Wild Mountain Thyme"
The film is about Rosemary (Blunt) an Irish farmer whose heart has been fixed all of her life on her neighbour Anthony (Dornan). The problem is that Anthony's beautiful admirer is completely clueless. Meanwhile, Anthony's father (Christopher Walken) decides to sell his American nephew's family farm (Jon Hamm), which eventually leads Anthony to face up to what he really wants.
Who according to you will win the Oscar for the Best Actor and Actress?
Related posts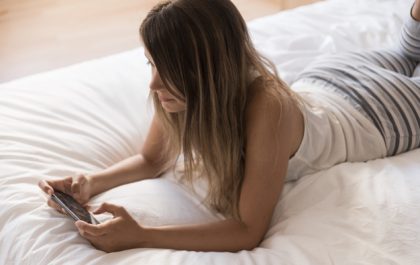 Trending shows on Amazon Prime Right Now
Amazon Prime Video has an impressive list of original shows to keep you entertained. With a huge selection of shows and movies from all around the world. Amazon Prime has become the next best binge-watching platform. This subscription-platform has a growing catalogue of original series, including shows that have won Emmys and been nominated for Golden Globes too. It also has the most robust catalogue of HBO hits aside from any streaming online-platform available globally.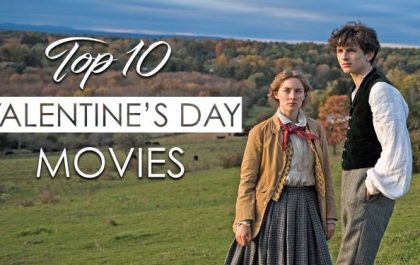 10 best Valentine's Day movies of all time
With Covid-19 lurking around, planning a small outing or a short getaway on the cupid's holiday can be risky. Despite undertaking all the precautionary measures, the exposure to the danger still remains. Thus, It's always safe to avoid stepping out of the house for reasons…