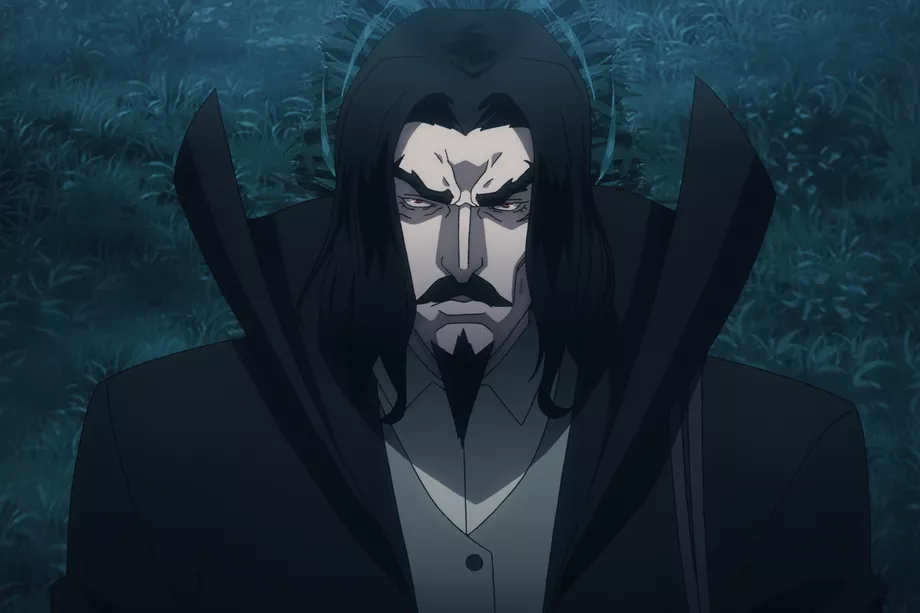 A lot of how we do things has changed. Our rituals while stepping out, how we meet people, how we manage grocery shopping, how we work in our pyjamas on most days – and how we even avoid going to the movies.

From necessary work to fine dining to entertainment, everything has become available from your home. And, just in case you're in the mood for some silky action sequences and gripping storylines this week, here's a list of top-rated Anime series to watch in September 2020.
Castlevania (2017)
Drama | Dark fantasy | Action | Adventure | Horror
Image: Netflix
Castlevania has existed in our collective conscience for close to 35 years now, and is a legacy. Konami Studios' widely loved video game debuted in 1986, and was named Vampire Killer in Europe due to branding issues. Imagine that! We're shuddering at the thought.
Developed by Adi Shankar, Castlevania the web television series isn't the perfect video game adaptation, but does such a thing really exist? What Castlevania promises is three seasons of monster hunters, amazing characters, brilliantly crafted action sequences, and a wicked plot – quite literally. The surprisingly well-developed artistic treatment, illuminates a dark world, which leaves you gasping for air and wanting for more.

If you played Belmont in Castlevania, or you're just into cool anime fights, then you should definitely check this one out.
One-Punch Man (2015)
Anime | Action | Adventure | Comedy
Image: Netflix
The One-Punch Man Saitama has been the subject of many online memes, and fanboy debates on whether he can match up to fellow overpowered characters like Dragonball Z's Goku, Marvel's Thanos or DC's Superman. While I don't really want to get drawn into the debate, I will tell you this – One-Punch Man is worth the watch. 
Japanese web manga artist ONE created this much loved character back in 2009, who true to his name can take down anyone in just one punch. The anime only debuted in 2015, with Madhouse animation studios roping in writer Tomohiro Suzuki for the project. 
Even though it's been 5 years since Saitama punched his way into our hearts, there is a huge demand for more. Just last year, Spike Chunsoft and Bandai Namco teamed up to create the PS4 title fighting game title One-Punch Man: A Hero Nobody Knows. 
My Hero Academia (2016)
Anime | Action | Adventure
Image: Netflix
Another popular Superhero Manga turned anime is the 2016 series My Hero Academia. Bones Animation Studios is the force behind this insanely popular anime. The series has 4 seasons, with a fifth already announced.
In a world where 80% of the population are born with a "quirk", or a superpower, the story focuses on the life of Izuki Morya, who's been bullied all his life for lacking superpowers. But, he won't let his lack of superpowers stop him. Scouted by All Might, one of earth's greatest superheroes, Izuku sets off on a path to learn how to become a hero by joining the prestigious high school for heroes training.
Ghost in the Shell: SAC 2045 (2020-)
Anime | Action | Sci-Fi
Image: Netflix
Based on the hit 1980 Manga Ghost in the shell by Japanese Manga artist Masamune Shirow, this CGI-animated web television series was launched during the peak of the virus-induced worldwide lockdown in April 2020. Originally released on Netflix with Japanese audio, as coronavirus caused production delays with the English dub.
In a post apocalyptic world of sorts where the value of paper and electronic money has been rendered obsolete, and there's a constant "sustainable war" between the "Big 4" nations to somehow keep the economy afloat.
Informational and intelligence agency Public Security Section 9 members contract themselves as mercenaries under the guise "GHOST". The series follows the events that lead to unification of the mercenary splinter groups into a singular force against an entirely new evil.
Berserk (2016)
Anime | Action | Adventure
Image: YouTube
How many times can you reincarnate a character? For Berserk protagonists Guts and Griffith, too many times isn't many. They first appeared in the 1989 manga Berserk. Consequently, they appear on the 1997 25-episode anime series. In 2012, the anime movie series Berserk: The Golden Age Arc was released. The adaption we're focusing on here is the 2016 series.
While there are many characters that have been rewritten and adapted, what is so special about the Berserk series is that there is a clear continuity. And, the 2016 release is a continuation of 2012 anime movie series Berserk: The Golden Age Arc.
This anime spans two seasons with 25 episodes just like the first series, with the second season being announced in 2017. This is a foreboding world, with run-ins with demons and monster fights, hack and slash sword fights and a gloomy protagonist.
So, there you have it, a list of top five Anime series you can tune into this September. We'll be back with another blog soon. Until then, stay safe, wash your hands, stay happy and most importantly, stay entertained.
What do you think of our list? Tell us in the comments below.
Related posts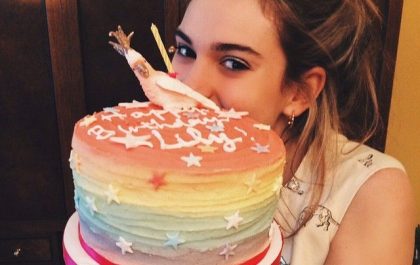 Famous Celebrity Birthdays In April
Here's a list of famous celebrity born in April.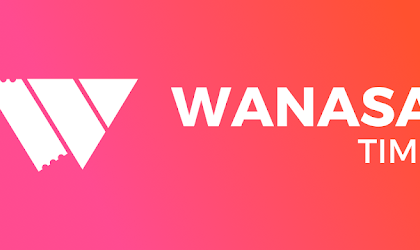 WanasaTime is all set to start ticket booking for Cineco Dubai
Dubai: Can you hear it? Can you feel it? If you lend an ear to the amplifying buzz, you might sense an uprising of an enthusiastic force in the movie theatre industry. If you pay heed to the industry buzz, you might even hear the…