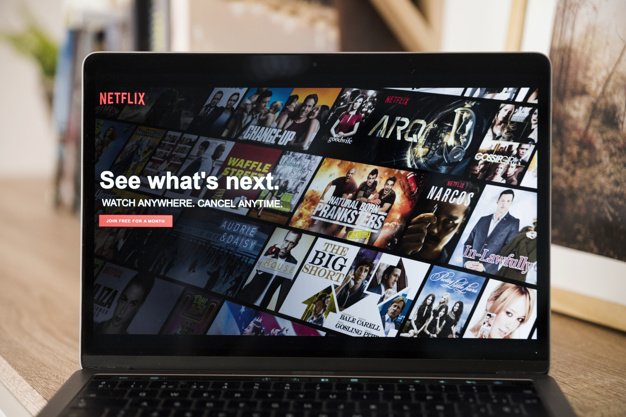 Trending shows to watch on Netflix:
Rezwaan Athemadnia, 5 months ago
1
5 min

read
135
With the chilly weather beginning, it's the perfect time to get cosy and head straight to Netflix with a comfy blanket and a steaming mug of cocoa. We at WanasaTime have gone through Netflix and selected the most binge-worthy series that we've loved and that is the right sort of length to watch over for the remainder of the year!

The English Game
The award-winning creator of Downton Abbey, Julian Fellowes, goes a little more sporty this time with "The English Game." It's about the origins of football and how a game for the wealthy became a game for all. We can't recommend this series enough!

Ratched:
The talented Sarah Paulson plays Nurse Ratched in this sinister and unforgettable prequel to "One Flew Over The Cuckoo's Nest." If you're a fan of American Horror Story, Ratched is for you. Ratched is an American psychological thriller streaming television series about the character of the same name from Ken Kesey's 1962 novel One Flew Over the Cuckoo's Nest. A must watch again!

The Umbrella Academy:
The Umbrella Academy is an American superhero streaming television series based on the comic book series of the same name written by Gerard Way. It revolves around a dysfunctional family of adopted sibling superheroes who reunite to solve the mystery of their father's death and the threat of an impending apocalypse. Another amazing hit and one of the most popular web series'.

The Big Bang Theory is an American television sitcom created by Sitcom King and legend Chuck Lorre along with Bill Prady. The show originally centred around Leonard Hofstadter and Sheldon Cooper living in Pasadena, California. Both of them are physicists at Caltech and share an apartment. Alongside Leonard and Sheldon are the similarly geeky and socially awkward friends and co-workers, aerospace engineer Howard Wolowitz and astrophysicist Raj Koothrappali. But none of that genius helps them interact with people, especially women. All this begins to change when a free-spirited beauty named Penny moves in next door. What's amazing about this show is that the show was filmed in front of a live audience. This show was also nominated for the Emmy Award for Outstanding Comedy Series from 2011 to 2014 and won the Emmy Award for Outstanding Lead Actor in a Comedy Series four times for Jim Parsons who plays the character of Sheldon Cooper.

The Crown:
This show focuses on Queen Elizabeth II as a twenty-five-year-old newlywed faced with the daunting prospect of leading the world's most famous monarchy while forging a relationship with the legendary Prime Minister, Sir Winston Churchill. The Crown has received critical acclaim for its acting, directing, writing, cinematography, production values, and relatively accurate historical account of Queen Elizabeth's reign. It received accolades at the 23rd Screen Actors Guild Awards.

Unorthodox:
The show follows Esty, a 19-year-old woman who flees her ultra-orthodox upbringing in Williamsburg's Hasidic Jewish community and ends up in Berlin, where she soon discovers quite how different life can be. But as she tries to find new friends and make a fresh start in the city, her husband Yanky and his shady cousin Moishe are in pursuit, determined to bring her back. The plot is dramatic and compelling, with flashbacks to Esty's experiences around her arranged marriage providing an interesting insight into orthodox life and her struggles to play the role expected of her. We just wish there were more than four episodes.
Schitt's Creek:
This series revolves around a super-wealthy 'Rose family' who are defrauded by their business manager and lose all their money, they're forced to move to Schitt's Creek, a backwater town they once purchased as a joke and which is now their only remaining asset. They go from living in a mansion to sharing two rooms in a rundown motel – and the sitcom derives its charm from them slowly adjusting to their new surroundings over the course of the seasons.

Next in Fashion:
Next in Fashion is a perfect binge for Project Runway fans, offering Netflix's take on the tried-and-tested fashion competition format. Eighteen designers draw, cut and sew for the chance to win a cash prize and the opportunity to sell their line on Net-a-Porter, designing looks from red carpet dresses to sportswear under unrealistic time conditions. Hosted by Alexa Chung and Tan France, this is a must-watch!

Dark
If you like your TV moody and brooding, the sci-fi series "Dark" is for you. The first German-language Netflix Original series (don't worry, there's an option for English dubbing), Dark opens with a secret liaison, a missing teenager and a spooky-looking cave – which rather sets the vibe for the rest of the show. What initially appears to be a straightforward mystery investigation soon turns into an ambitious time travel plot with bucket loads of atmosphere. The title is appropriate.
Stranger Things:
Stranger Things is an American science fiction horror streaming television series. A young boy, Will Byers, goes missing near a top-secret government laboratory. As friends, family and local police search for answers, they are drawn into an extraordinary mystery involving top-secret government experiments, terrifying supernatural forces and one very strange little girl. The future season focuses on Will's side effects from being in the Upside Down with its entities crawling into the real world moving to Eleven and Mike's relationship.  With that being said Stranger Things has attracted record viewership on Netflix and has a broad, active, and international fan base. The series has received critical acclaim for its characterization, pacing, atmosphere, acting, soundtrack, directing, writing, and homages to 1980s films.
Let us know in the comments below which show will you straightaway binge-watch till the end of the year.

Related posts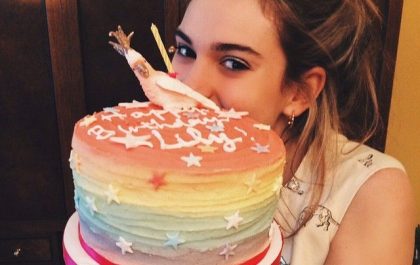 Famous Celebrity Birthdays In April
Here's a list of famous celebrity born in April.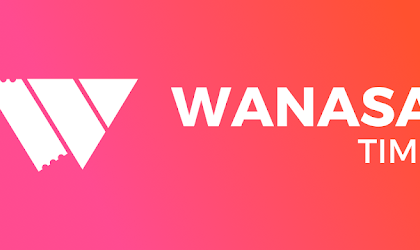 WanasaTime is all set to start ticket booking for Cineco Dubai
Dubai: Can you hear it? Can you feel it? If you lend an ear to the amplifying buzz, you might sense an uprising of an enthusiastic force in the movie theatre industry. If you pay heed to the industry buzz, you might even hear the…