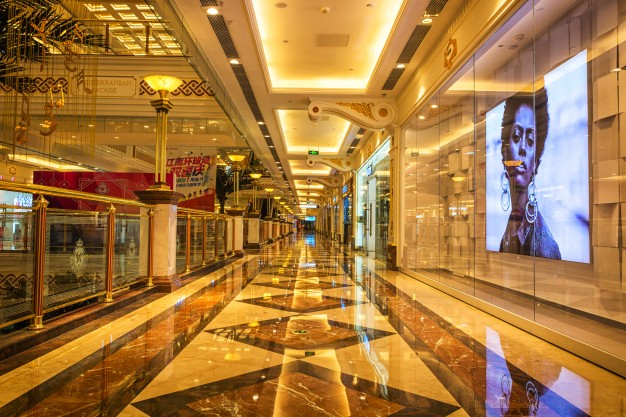 Shopping malls are an integral part of certain people's lives in today's world. Weekends are the busiest times for shopping malls. On weekends, people come to the shopping malls with their families to shop and have fun. They are massive in scale and contain hundreds of shops. When an individual enters a shopping centre, he or she will find anything from household goods to eatables in the same mall.
In Dubai, malls are massive and offer all of the things that you might want as a source of entertainment. Here are some malls you should go to when you're on a trip or living in Dubai. Either way, these malls are too good to be missed out on.
Dubai Marina Mall
Image Alt- Tripadvisor
Dubai Marina Mall is a mall that captivates the imagination like no other place on the planet. It is a beautiful creation with a modern and thoughtfully built structure. This mall is a must-see for residents and visitors looking for shopping, leisure, and lifestyle pursuits, as well as for fascinated tourists looking for the best that the city has to offer.
Ibn Battuta Mall
Image Alt- Location Scout
The Ibn Battuta Mall is a large shopping mall located on Dubai's Sheikh Zayed Road near Interchange. The six food courts are the most popular place in this mall. These food courts have been inspired by countries visited by the Moroccan Berber explorer, Ibn Battuta.  Some of the courts include countries like Andalusia, China, Egypt, India, Persian, and Tunisia. The exterior of the mall is so impressive it attracts thousands of tourists every year.
Mall Of The Emirates
Image Alt- Thrillophilia
The magnificent multi-level shopping mall currently features more than 630 retail outlets, 7900 parking spaces, over 100 restaurants and cafés, 80 luxury stores and 250 flagship stores.  The mall also has a variety of family-friendly entertainment options. The Magic Planet family entertainment area, a 20-screen VOX Cinema, Ski Dubai, and the Dubai Community Theatre and Arts Centre are among them. Ski Dubai is the most visually appealing and famous attraction in this mall. It is a huge indoor skiing facility that offers snowboarding, ski lessons, a children's play area, and a cafe.
Mercato Shopping Mall
Image Alt- DubaiOnline
Mercato Shopping Mall is a unique shopping centre in Dubai, United Arab Emirates' Jumeirah district. The mall is modelled to resemble a Mediterranean town in Italy during the European Renaissance. With 130 stores, you can shop at Armani Denim, Diesel, and Massimo Dutti while taking in the natural light from the glass atrium.
Times Square Centre Dubai
Image Alt- Arabian Reseller
There's a great mix of new and existing brands at Times Square Center. So you can get your essentials or browse some of the more upscale stores. Aside from stores selling toys, home furnishings, sportswear, and fashion, Times Square Center has a unique set of offerings. Sharaf DG, one of Dubai's biggest one-stop electronics stores, will appeal to you. You're also likely to come across a gadget or gizmo here. If you want to cool off, go to Chillout ice lounge, the region's first of its kind.
Nakheel Mall
Image Alt- ArabianBusiness
Nakheel Mall, situated in the heart of Palm Jumeirah, is a luxury lifestyle, shopping, dining, and entertainment destination. The mall is accessible by Palm Monorail and features over 300 shops, restaurants, and entertainment options. The Eatery food court is home to a variety of cafés, all of which are sure to satisfy your coffee cravings. The mall also serves as a gateway to The View at The Palm.
Sunset Mall
Image Alt- DubaiInvestmentProperties
Sunset Mall is a new shopping centre in Jumeirah, situated in the Sunset mixed-use development on Jumeirah Beach Road, roughly halfway between the Dubai Offshore Sailing Club and Jumeirah Beach Park. It looks like a house that seems to be completely made of glass and gleams lovely blue lighting at night.
What is a mall you've gone to and would recommend to others?
Related posts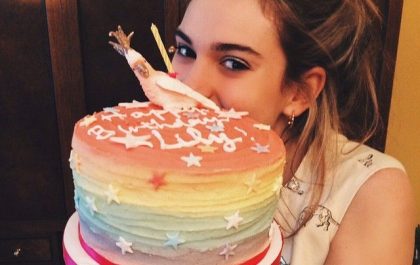 Famous Celebrity Birthdays In April
Here's a list of famous celebrity born in April.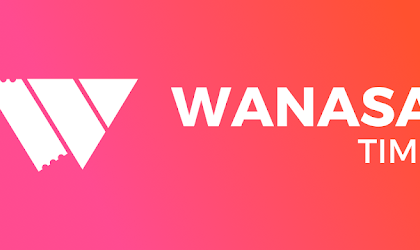 WanasaTime is all set to start ticket booking for Cineco Dubai
Dubai: Can you hear it? Can you feel it? If you lend an ear to the amplifying buzz, you might sense an uprising of an enthusiastic force in the movie theatre industry. If you pay heed to the industry buzz, you might even hear the…