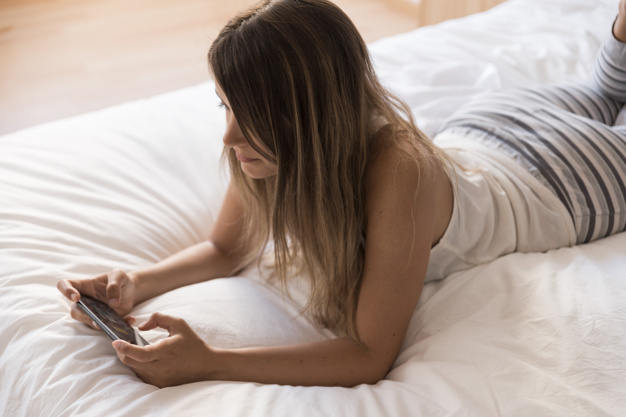 Trending shows on Amazon Prime Right Now
Rezwaan Athemadnia, 2 months ago
0
5 min

read
76
Amazon Prime Video has an impressive list of original shows to keep you entertained. With a huge selection of shows and movies from all around the world. Amazon Prime has become the next best binge-watching platform. This subscription-platform has a growing catalogue of original series, including shows that have won Emmys and been nominated for Golden Globes too. It also has the most robust catalogue of HBO hits aside from any streaming online-platform available globally.
We at Wansatime have compiled a list of must-watch Amazon Prime Shows that will keep you on edge until the end of the show.
Hunters Show On Prime
Image Alt- IMDB.COM
This Amazon Prime Show follows the story of a number of true Nazi hunters influenced for over decades. This show however is not intended to be a clear portrayal of any of them. This Amazon show follows an array of Nazi hunters who live in New York City in 1977. They learn that Nazi war-criminals have plotted to establish their fourth empire in the USA. The discovery of Operation Paperclip, the US government's operation that relocates many German scientists to the US. While watching this show, you'll have chills running down your spine occasionally.
Mad Dogs
Image Alt- IMDB.com
Mad Dogs is a  British psychological thriller written by Cris Cole. The series features four old and middle-aged friends: John Simm, Marc Warren, Max Beesley and Philip Glenister. They reunite in a Mallorca villa to celebrate their friend Alvo's early retirement (played by Ben Chaplin). As the show goes on, the party is caught up in the world of murders and police brutality. Furthermore, that shocks is the killing of Alvo. 
The most powerful aspect of this show on Amazon Prime is when friends are thrown together. They think of their life, their resentment, regrets and, of course, what being a man means.
Fleabag on Amazon Prime
Image Alt- IMDB.com
Based on the first single-woman show, first performed in 2013, Fleabag is a British comedy television series written by Phoebe Waller-Bridge. In this act, Waller-Bridge as the lead character plays a free, sexually active irritated, and confused young lady in London. The second series was played by Sian Clifford and Olivia Colman and by Andrew Scott. This is done to provide the audience with an exhibition, inner monologues and a later commentary. This makes it a must-watch series that is in desperate need of a good laugh.
Fun Fact: The initial idea of Fleabag's character came from a challenge by a friend. The task of the Waller-Bridge was to do a 10-minute diagram at a stand-up.
Undone
Image Alt- IMDB.com
Undone is the craziest yet the best Amazon Prime show to exist. The show follows Alma (Rosa Salazar), who starts to watch visions of her dead father, Jacob (Bob Odenkirk) after a car crash. Alma's whole experience of time shifts, as she sees some scenes flashing repeatedly and on looping. Some days seemingly are out of order. Her family and friends feel she has a psychiatric disorder meanwhile her dead-dad says she should change the time.
Fun Fact-  This show is inspired by a half-hour animation of Amazon's creators Kate Purdy and Raphale.

Vikings Show On Prime:
Image Alt- IMDB.com
Vikings is a historical fantasy drama television series available on Amazon Prime. Vikings are inspired by the sagas of a Viking Ragnar Lothbrok, a famous legendary hero in North America. They are legendary heroes famous as the flag of England and West Francia. . This show follows a farmer by the name Ragnar. He becomes famous through raids in England. Later, with the help of his family and other warriors become a Scandinavian king. 
To add-on to the next seasons of the series, he's seen exploring  England, Scandinavia, Kyivan Rus, the Mediterranean and North America.
A Very English Scandal
Image Alt- IMDB.com
A very English Scandal is a British television comedy-drama anthology series. The initial three-part mini-series for 2018. This show is based on the same name-book by John Preston. The show follows the scandal by  Jeremy Thorpe from 1976-1979 and the events leading to it lasted 15 years. In 1965, Liberal MP Jeremy Thorpe had to contend with unhappy former amateur Norman Josiffe. They met in 1961 and with whom he had several years of relationship.  
Zerozerozero
Image Alt- IMDB.com
Zerozerozero is an Italian crime drama series created by Sky Atlantic, Canal +, and Prime Video by Stefano Sollima, Leonardo Fasoli, and Mauricio Katz. It is based on the book of the same name by Roberto Saviano. The book reviews the drug-cocaine industry covering its transportation through continents. To conclude, Andrea Riseborough, Dane DeHaan, and Gabriel Byrn are the American Lynwood family who runs a multinational naval company operating as a cocaine broker as well as an organized crime from Mexico and Italy.
The Boys
Image Alt- ComicBook.com
The Boys are situated in a world where Vought International. This means they are being aggressively promoted and monetized, is regarded as heroes by the public and controlled by a powerful company. Most of them are greedy and corrupt outside of their heroic people. This series focuses mainly on two groups: the Boys, the Vought International's leading superheroes, and the Vought International's Seven. The Boys are led by Billy butcher. Furthermore, the Seven are led by the greedy and unstable Homelander who despises all superpowered men. As a conflict ensues between the two groups, the show is a really must-watch on Amazon Prime.
Let us know in the comments below which of the shows are you gonna binge-watch this weekend?
Related posts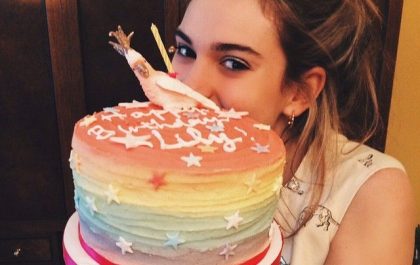 Famous Celebrity Birthdays In April
Here's a list of famous celebrity born in April.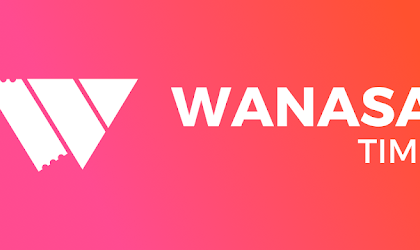 WanasaTime is all set to start ticket booking for Cineco Dubai
Dubai: Can you hear it? Can you feel it? If you lend an ear to the amplifying buzz, you might sense an uprising of an enthusiastic force in the movie theatre industry. If you pay heed to the industry buzz, you might even hear the…