Best Upcoming Movies On Netflix
Rezwaan Athemadnia, 4 weeks ago
0
3 min

read
49
Netflix will make you feel like it's Saturday in February by bringing you new films that'll keep your heart full whether you are in a relationship or running solo.
We at Wanasatime believe you can count on Netflix to lead the way. With the Netflix original series with incredible and innovative new content like Malcolm & Marie and To All The Boys: Always and Forever. In addition to Netflix Original series Firefly Lane and Ginny & Georgia, and so much more get ready to binge-watch movies again.
To All The Boys: Always and Forever
When Lara Jean Covey (Lana Condor), prepares for the end of secondary school and the beginning of her adulting, a life-changing trip leads her to imagine what life would be like after graduation with her family, friends and Peter (Noah Centineo). Don't skip the final movie from a Valentine's Day Binge Session that streams on Netflix or all the 'To All The Boys' trilogy at once.
Eat Pray Love (2010)
This Netflix movie is all about a tall blond woman (Gilbert) who spends a year in Italy, India and Bali trying to strike a balance between body, mind and spirit. It's about faint marriages and a disastrous love affair. During this journey, men of great appearance platooned at her, and a sage.
Black Beach
This Netflix movie is all about a lawyer with a promising future is forced to deep dive into his past when he agrees to negotiate with an old friend turned kidnapper.
Crime Scene: The Vanishing At The Cecil Hotel
The Cecil Hotel in downtown Los Angeles is well known to many as the deadliest hotel in Los Angeles, from housing serial killers to earlier deaths. The trailer offers an account of the past of the deadliest hotel 'Los Angeles' and the manager asks, "Is there a room in which no one has lost his life? "The hotel, which inspired American Horror Story for the 5th season, witnessed the disappearance of Elisa Lam, a student who was found dead in 2013 inside the water tank on the roof of the hotel. This Netflix movie gave us goosebumps and we are stoked to unravel the mystery.
The Misadventures of Hedi and Cokeman
Based on the web series by Julien Royal, this raunchy Netflix French comedy movie tells the story of two dysfunctional drug dealers living in Paris who attempt to boost their small drug business using family ties.
All My Friends Are Dead
The Polish horror Netflix's comedy -All My Friends Are Dead is about some young fools doing crazy stuff spiralling out of control over the fatal New Years Eve. The latest thriller from Netflix follows a group of friends who celebrate New Year, but what begins with your usual celebration is very dark and gets twisted in the night.
Classmates Minus
This upcoming Netflix movie is a story of four colleagues in high school. Their tales are interwoven with each other. There is a middle-aged manager, disappointed by an uncovered talent, a hardworking white-core worker, saddened by his lack of success, an idle housekeeper who hesitates about love and a paper officer who interacts with the dead.
Squared Love
Netflix is prepared to show you the journey of a famous journalist and his romance in a mysterious model, along with his fascinating collection of romantic humour. Squared Love's lead is to redefine love from a feminist's viewpoint, leading Adrianna Chlebicka and Mateusz Banasiak.
There are still more trending Netflix movies to watch. Comment down below which movies or shows are you watching this weekend?
Related posts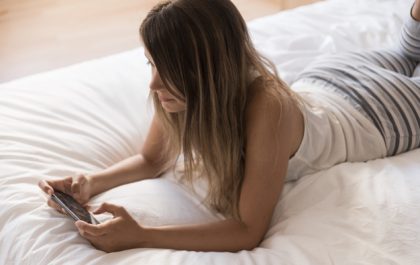 Trending shows on Amazon Prime Right Now
Amazon Prime Video has an impressive list of original shows to keep you entertained. With a huge selection of shows and movies from all around the world. Amazon Prime has become the next best binge-watching platform. This subscription-platform has a growing catalogue of original series, including shows that have won Emmys and been nominated for Golden Globes too. It also has the most robust catalogue of HBO hits aside from any streaming online-platform available globally.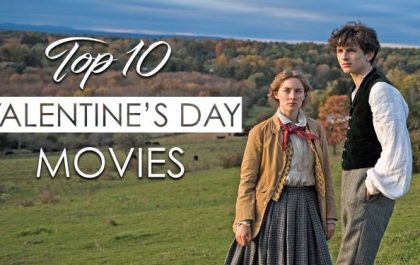 10 best Valentine's Day movies of all time
With Covid-19 lurking around, planning a small outing or a short getaway on the cupid's holiday can be risky. Despite undertaking all the precautionary measures, the exposure to the danger still remains. Thus, It's always safe to avoid stepping out of the house for reasons…