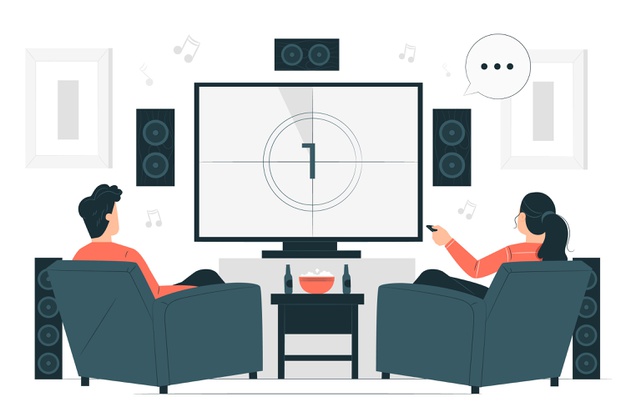 Movies celebrating Milestones in 2021
Rezwaan Athemadnia, 1 month ago
0
4 min

read
55
Maybe you've forgotten, but the '90s was a really, really good movie decade!
We look back at the year in film and, as it turns out, a surprising number of classics came out that decade with the 20th or 25th anniversaries of the biggest hits of the year soon arrived.
In the '90s, there were the first installments of some major franchises and a few individual films we've been seeing again and again even two decades later.
We at Wanasatime, have ranked some of the best films in 2021 for all these wonderful anniversaries. Continue reading the full list, which we believe was the year's most iconic film!

Hamlet
Kenneth Branagh's intense, prestigious adaptation of Shakespeare's bloodiest tragedy has an all-star cast that includes Kate Winslet, Derek Jacobi, Rufus Sewell, Julie Christie, Judi Dench, Robin Williams, and more. It might not be the kind of film you watch over and over again, but it has endured thanks to the fact that pretty much everyone watched it in high school English class at some point!
101 Dalmatians
Disney live-action reworks are all the rage right now, but 20 years before it was cool, Glenn Close did this! In this live-action version of the classic cartoon, she was amazed and astounded by her creepy and cool version of Cruella DeVil, showing that some of the best animating elements could be translated into a live-action cinema in some cases. It might be pale compared to today's dazzling large-scale adaptations, but this movie's latest slate of live-action films owe a lot to it.
Space Jam
This is the sort of film that could only emerge from the pop culture of the 90s – a vibrant mashup with NBA stars, comedians and characters of Looney Tunes as part of a malicious comedy. Is the plot so important? Not exactly — this is an emblem based purely on its character and premise. It also perfectly marks its 25th anniversary: a sequel to the greatest stars of basketball today that is scheduled for a release in 2021.
Romeo and Juliet
The young Claire Danes, a pre-Titanic Leonardo Di Caprio, have a bizarre yet magical aesthetic, and all the feelings and dramas which may not have been as strong in the case of stuffier changes. This is not a film for everybody, and a long line of imitators has not exactly sparked it up, but without paying homage to the very strange work of Luhrmann, you cannot speak about this age of films.
Matilda
What kid did Matilda, the lovely dark comedy about a book-loving girl with telekinetic power, not feel a little bit like in the '90s? For any kid who's life has changed by a great teacher, Matilda was (and is) a champion, who was a little "weird," for every child who wanted to justify their hobbies to adults.
Legally Blonde
Twenty years later "Legally Blonde" is still as quotable as ever.
What? Like it's hard?
The movie made a lasting impression on a lot of people, including Mindy Kaling who is currently writing the screenplay for a third "Legally Blonde" film with Reese Witherspoon set to reprise her role as Elle Woods.
Emma
Do you remember the time when the Queen of warm-hearted dream movies, Gwyneth Paltrow, was? Long before Jane Austen's messiest heroine took on Anya Taylor-Joy, Paltrow appeared as the prideful interlude of Emma Woodhouse at this romantic period drama.
The Hunchback of Notre Dame
Disney movies some years ago probably ranked higher on such a list, as Disney animation "renaissance" was at its tail end when Hunchback came out. Nevertheless, the darkest animated feature from Disney is very significant, particularly Paris and the cathedral of Notre-Dame. It's also one of the most advanced and amazing scores in any Disney film.
Tell us which one of the films you watch again and again as if it was released?

Related posts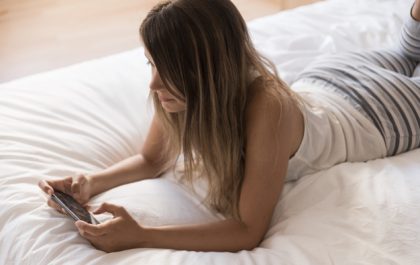 Trending shows on Amazon Prime Right Now
Amazon Prime Video has an impressive list of original shows to keep you entertained. With a huge selection of shows and movies from all around the world. Amazon Prime has become the next best binge-watching platform. This subscription-platform has a growing catalogue of original series, including shows that have won Emmys and been nominated for Golden Globes too. It also has the most robust catalogue of HBO hits aside from any streaming online-platform available globally.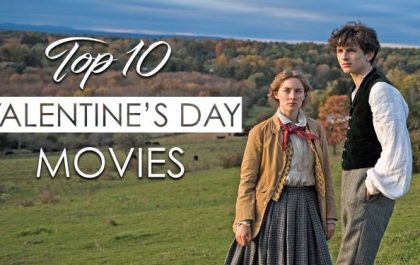 10 best Valentine's Day movies of all time
With Covid-19 lurking around, planning a small outing or a short getaway on the cupid's holiday can be risky. Despite undertaking all the precautionary measures, the exposure to the danger still remains. Thus, It's always safe to avoid stepping out of the house for reasons…