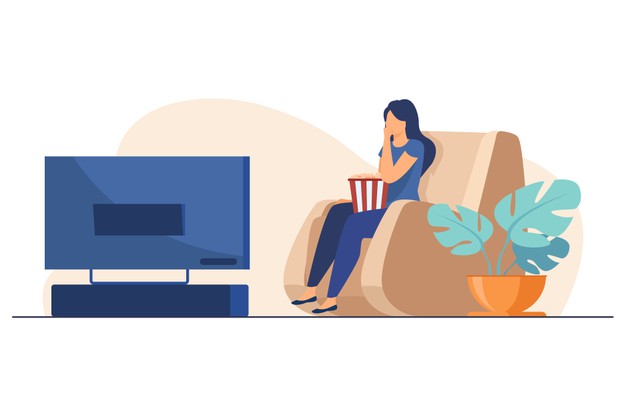 8 Best Documentaries to Watch Now
Rezwaan Athemadnia, 4 months ago
0
6 min

read
196
Documentaries, like any other kind of genre, have recently flourished. It is a daunting job to scroll through the infinite roster of movies presently available on streaming networks. The sheer amount of documentaries available on streaming platforms demonstrates how much they are on-demand.
Before this year ends, we are here to highlight some of the 8 best documentaries you need to watch ASAP.

Apollo 11 (2019):
Apollo 11 isn't like most of the other first moon launch documentaries. Literally, it's just not like any other movies, period. It's beautiful and special, an adrenaline shot of wonder and ability. It tells the story entirely in the present tense, omitting the interviews of historians and the old news clips you hope to see on this subject in films.
With the timeline of the mission, the film takes several liberties. The incident involving the Biomed sensors of Michael Collins, which led him to wisecrack, "I promise to let you know if I stop breathing," occurred during the return voyage, on day 8 of the mission.
Am I Not Your Negro
'I Am Not Your Negro' is a 2016 documentary film directed by Raoul Peck, based on Remember This Home, James Baldwin's unfinished manuscript. The memoir recounts the lives of his close friends and civil rights leaders Malcolm X, Martin Luther King Jr., and Medgar Evers narrated by actor Samuel L. Jackson as well as his own impressions of American history, the movie discusses the history of racism in the United States. At the 89th Academy Awards, it was nominated for best documentary film and won the BAFTA Trophy.
Minding the Gap
Image Alt – The Criterion Collection
Minding the Gap is a 2018 documentary film directed by Bing Liu. As a teenager, a decade ago, in the small city of Rockford, Illinois, Bing Liu filmed himself and his friend's skateboarding. He shot much of his footage while skating alongside them, and, as a result, the skating sequences of his documentary "Minding the Gap". However these skating photos are merely the backdrop and meaning for the movie, and the diverting thrill they bring is crucial to the content of the film. This substance-domestic trauma, structural racism, and economic dislocation-is also the very stuff of society, and a film of vast reach and political depth is created by the near-at-hand intimacy.

Three Identical Strangers:
Three Identical Strangers, directed by Tim Wardle, is a 2018 documentary film about the lives of Edward Galland, David Kellman, and Robert Shafran, a set of identical triplets adopted by different families as children. Combining archival footage, re-enacted scenes, and present-day interviews, it tells how at age 19, the brothers met each other by accident, their public and private lives in the years that followed, and their eventual discovery that their adoption was part of an un-disclosure "nature v/s nurture" which is the analysis of the growth of genetically identical siblings raised under different socio-economic conditions.
McQueen (2018)
McQueen is a 2018 biographical documentary film, directed by Ian Bonhôte. The legacy of Lee A McQueen, the mercurial, anti-establishment fashion designer best known as Alexander McQueen, is viewed in this moving documentary. It divides his life into chapters or' tapes' named after his most famous collections, co-directed by Ian Bonhôte and Peter Ettedgui. Reliving McQueen's shows, from Jack the Ripper Stalks to His Victims to Highland Rape to Plato's Atlantis, is a thrill. Their theatrics have a tense theatrical feel, only supported by the twisting, needling of Michael Nyman.
One Child Nation
One Child Nation is a 2019 American documentary film directed by Nanfu Wang and Jialing Zhang about the fallout of China's one-child policy that lasted from 1979 to 2015. On January 26, 2019, the film premiered at the Sundance Film Festival, where the U.S. award was given. Grand Jury Prize: Documentary Winner, which was released by Amazon Studios theatrically in the United States on August 9, 2019. It got positive reviews from critics and was nominated for Best Documentary for the Gotham Independent Film Award.
How to survive a Plague:
'How to Survive a Plague' is an American documentary film from 2012 about the early years of the AIDS epidemic, and the actions of ACT UP and TAG activist groups. It was directed by David France, a journalist who has been covering AIDS since its inception. The first film in France was dedicated to his partner, Doug Gould, who died in 1992 from AIDS-related pneumonia. The documentary was created using more than 700 hours of archived footage, including news reports, interviews, and demonstration videos, meetings, and conferences taken by members of ACT UP themselves. The film also documents the black market for HIV drugs: many individuals depended on drugs smuggled from other countries that, despite not being FDA-approved, were believed to potentially slow down the HIV virus.
At that time, the only drug available to delay the development of HIV was AZT, which was harmful to HIV-infected individuals in many cases and also caused blindness in some cases. In the late 1980s, the cost of AZT was about $10,000 per year.
Homecoming: A Film by Beyonce
'Homecoming-A Film by Beyoncé" is a 2019 concert film about American singer Beyoncé and her performance, written, executive, produced, and directed by Beyoncé herself at the 2018 Coachella Valley Music and Arts Festival. It was released by Netflix on April 17, 2019. The film is an "intimate, in-depth look" at the performance, showing "the emotional road from creative concept to a cultural movement"
Homecoming received universal praise from critics. Based on 55 reviews, the film has an approval rating of 98% on the review aggregator website Rotten Tomatoes, with an average rating of 8.93/10. The critics' consensus on the website clearly states: "Beychella forever."
Finders Keepers (2015)
Finders Keepers is a 2015 documentary film by Bryan Carberry and Clay Tweel. The story details John Wood's efforts to retrieve Shannon Whisnant's mummified leg after Whisnant discovered the leg in a grill bought at an auction for a storage unit.
Shannon Whisnant, a local developer, bought the shed. Whisnant sees it as a chance to fulfil his childhood dream of becoming a wealthy and successful television star when he finds the leg. In the local media, Whisnant starts spreading news of the leg, naming himself "The Foot Man," and expressing his intention to use it to create a roadside attraction. He makes contact with Whisnant as John learns of this in order to try to get the leg back. Whisnant only agrees to restore John's ownership of the leg on the basis that John allows him to exhibit the leg, with a benefit being collected by both men.
Comment on which of the documentaries you have been fascinated by?

Related posts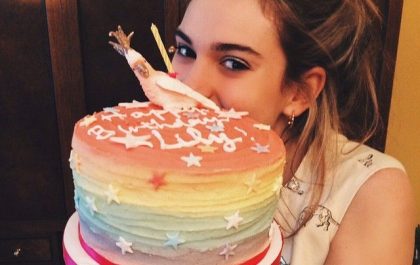 Famous Celebrity Birthdays In April
Here's a list of famous celebrity born in April.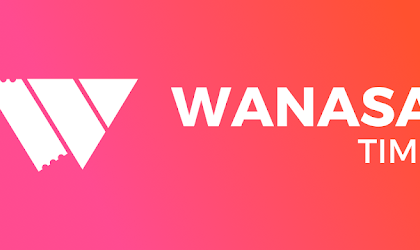 WanasaTime is all set to start ticket booking for Cineco Dubai
Dubai: Can you hear it? Can you feel it? If you lend an ear to the amplifying buzz, you might sense an uprising of an enthusiastic force in the movie theatre industry. If you pay heed to the industry buzz, you might even hear the…