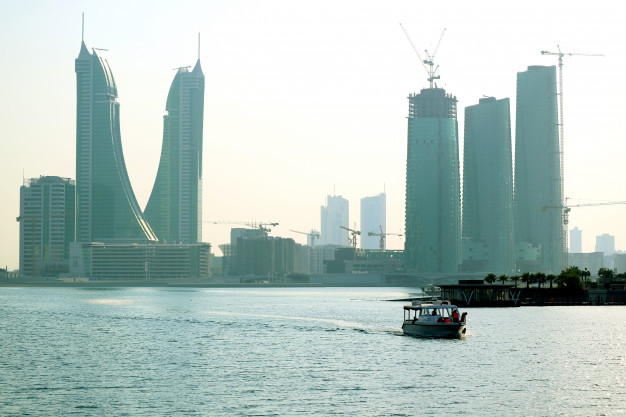 Things to do in Bahrain this weekend
Rezwaan Athemadnia, 2 weeks ago
0
3 min

read
33
We agree that the long office hours during the weekdays can be quite frustrating. But then you get the sweet relief of the weekends. Well, if you belong to a city like Bahrain be prepared to be amazed by what the city has to offer with all the weekend events. There is so much to do and experience that you will be quite charged for the coming week. So, without wasting any more time, here we are presenting some of the best things to do in Bahrain this weekend. 
Asdal Gulf Inn Staycation
About – A luxurious staycation at affordable costs! That's right, now's the time to pamper yourself and give a refreshing and rejuvenating staycation to your family. This is among the best things to do this weekend in Bahrain.  Try it for yourself and you'll know why.
Timings – Check-in: 3 PM | Check-out: 12 PM
*Early check-in and late check-out allowed
Room Amenities:
-Bed & Breakfast (International)
-Free Wi-Fi
-Exclusive pool access
-Butler Service
Price –
Deluxe Room: 35 BD per night for up to 2 persons
Family Suite: 65 BD per night for up to 4 persons
Coral Bay Resort Hotel
About – One of the best things to do in Bahrain, this one-of-a-kind experience will be the perfect opportunity to spend time with your loved ones. The best part is that you will get to enjoy magnificent views of the Arabian Gulf from the sea view rooms on board the cruise with your partner or your family! Don't miss out on this weekend event in Bahrain!!

Timings– Check-in: 2 PM | Check-out: 12 PM
Amenities-
-Sea View Rooms
-Breakfast (Arabic/English/Continental) – 7:30 to 11:00 AM
-Dinner (Burger/Pizza/Pasta) – 6:00 PM to 11:00 PM
-Wi-Fi
-Exclusive beach & pool access
-Gym access
Price -44 BD Net (1 night for 2 persons, inclusive of breakfast & dinner)
Snorkelling At Coral Bay Resort
About: Catch glimpses of the unique marine life of Bahrain with the Snorkelling Trips by Coral Bay Resort isn't something that you should miss if you're an aquatic enthusiast.  This is probably one of the best things to do in Bahrain which is why you can't miss the amazing underwater experience!
Prices:
30 min – 30 BD
60 min – 60 BD
4 hours – 200 BD
Timings – From 9:00 a.m. onwards.

Jet Ski At Coral Bay Resort
About: Watersports is probably the best way for you to beat the blues that have descended on the world in the past 6 months. And, that's why Coral Bay Resort is offering you the chance to jet ski and feel the rush of ripping through the water at high speed.
You might feel like a movie hero or a supervillain on the Jet Ski as you zoom around the ocean and get that adrenaline pumping.
Ticket Prices:
30 min – BD 20
1 hour – BD 35
Also note :
Advance booking along is required with 50% upfront payment.
Confirmation is subject to weather conditions.
Fishing At Coral Bay Resort
About: If you are someone who dreams about having a day off and enjoying that day with your buddies as you have fun fishing; well you're in luck with Fishing Trips brought to you by Coral Bay Resort. Touted to be one of the top things to do in Bahrain on the weekends, this experience will surely recharge your mind and soul alike.
Prices:
30 min – 30 BD
60 min – 60 BD
4 hours – 200 BD
Timings – 1st January- 31st January: 9:00 a.m
Dolphin Watching By Al Dar Island
About – If you want to watch and observe dolphins up close in their natural habitat, we can accommodate your needs and offer you a safe and exciting adventure out in the sea. The trip begins at Al Dar Islands office at Sitra Fisherman's Port.
Duration: 1 hours
Price: 33 BD
Minimum: 6 persons
Timings:
All trips are subjected to weather conditions.
Prior reservation is required.
Operational Timings:
Weekdays – Sunday to Thursday (9 am – 8 pm)
Related posts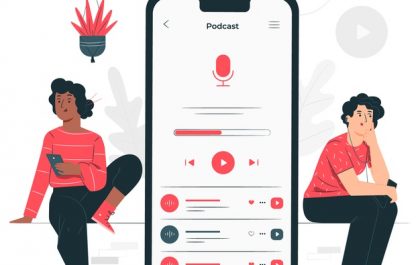 Best Podcasts To Listen To In 2021
The best podcasts to settle right now range from famous pictures you probably had no idea about to exciting new shows that deserve our attention. Here's a list of top Entertaining Podcasts.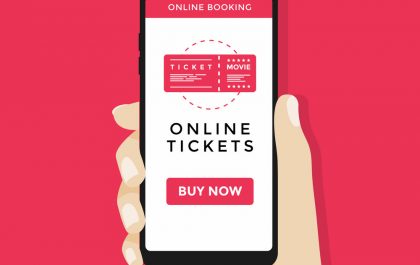 WanasaTime – Your New Movie Ticketing Partner in Qatar
Are you one of those who end up in a theatre every Friday night? Or one of those who feels at home in front of a silver screen? Then I am sure you must have missed going to theatres in the past few months. But…