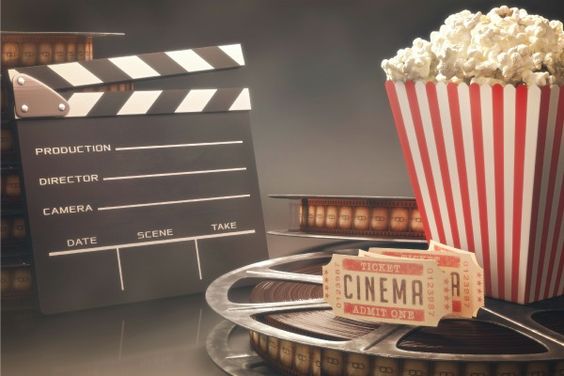 Series/Shows to watch right now on Netflix
Rezwaan Athemadnia, 1 month ago
0
4 min

read
61
Scrolling through the endless roster of series currently available on streaming networks is a daunting task. The sheer volume of shows on Netflix can make finding a genuinely great show a difficult task.
This is why we at Wanasatime here have recommended some Netflix series you need to watch right now.
Behind Her Eyes
Image Alt- IMDB.com
Behind Her Eyes is a British supernatural webs series, produced by Steve Lightfoot. This show is based on Sarah Pinborough's 2017 novel of the same name. Behind Her Eyes follows the story of Louise, a single mother. Her life is thrown off the ground at the beginning starting with an affair with her new boss David. It becomes even stranger when Louise has become an improbable relationship with his wife Adele. Starring Simona Brown, Tom Bateman, Eve Hewson and Robert Aramayo. What begins as an unconventional love triangle quickly turns into an event of mysterious, twisted psychological story of suspense and dangerous secrets.
Ginny & Georgia
Image Alt- IMDB.com
Ginny & Georgia is an American drama + comedy television series created by Sarah Lampert. This show was released on Netflix on February 24, 2021. Ginny & Georgia follows the life of Ginny Miller, a 15-year-old who is more mature than her 30-year-old mother, Georgia. Georgia decided to settle down with her daughter Ginny and son Austin to give them a better life than she had in New England town.
This show has already created headlines receiving backlash from none other than "The Queen Of Pop"; Taylor Swift for a completely misogynistic dialogue. Other than the show is a great watch!
Invisible City
Invisible City is a Brazilian fantasy web series created by Carlos Saldanha. It is based on a story created and produced jointly by best-selling authors Raphael Draccon and Carolina Munhóz.
The show begins with a scene on a beach in Rio de Janeiro where detective Eric from the Environmental Police has found a dead, freshwater pink dolphin. He goes on to discover a world that is normally populated by mythical beings and completely unnoticed by humans. When he goes on to investigate those unexplained deaths that represent Gabriela his wife, he is further led to a collective of supernatural forces. He discovers facts about him and the pink dolphin as the story goes on.
Ozark
Image Alt- IMDB.com
Ozark is an American TV-based crime drama produced by Bill Dubuque and Mark Williams. The series starts with a married couple, who move their family to the Ozarks for money laundering. It stars Jason Bateman and Laura Linney as the lead characters.
Ozark was widely praised by the critics for sound, acting, directing and writing. It also earned 32 nominations for the Emmy Primetime Award and multiple other nominations like the Golden Globes and won too.
Bridgerton
Image Alt- IMDB.com
Bridgerton is an American drama series developed and produced by Shonda Rhimes and created by Chris Van Dusen. It is based on Julia Quinn's novels set during the season when debutants are introduced in court in the competitive world of London's Regency age. Some of the highlights include a fake relationship, a surprise pregnancy, a dramatic deathbed vow, an affair with an opera singer and so many more. It is a must-watch for adults!
Never Have I Ever
Image Alt- IMDB.com
Never Have I Ever is an American TV show with Maitreyi Ramakrishnan playing the lead character, Devi. It is jointly produced by Mindy Kaling and Lang Fisher. The comedy is based partially on the childhood of Mindy in Boston.
The show revolves around a 15-year old Devi whose an American-Indian living in Los Angeles. After what she calls a socially horrible freshman year, she decided to uplift her social status. But at the same time, her friends and family do not make it easy for her.
Crime Scene
Image Alt- IMDB.com
Crime scene: The 2021 American Document Series by Joe Berlinger is Vanishing at the Cecil Hotel. It revolves around Elisa Lam, a 21-year-old Vancouver student, who goes missing during a solo trip to California. At the time of her disappearance, she stayed at the Cecil Hotel in central Los Angeles – a place with an especially dark history, outlined by a few local historians with little pretence.
Vincenzo
Image Alt- USA Netflix
Vincenzo is a widely popular South-Korean drama series. The show starts with Park being adopted by Don Fabio when he was eight years old. Don Fabio is the Cassano mafia family's head and together they move to Italy. Park was later renamed Cassona.
As the show moves forward, Vincenzo assists a Chinese tycoon in hiding his gold in a complex's mafia-secured vault, but the tycoon dies. Afterwhich, Vincenzo decides to retrieve the gold and use it as a savings fund after leaving both Italy and the mafia without anyone knowing about the safe. But that's where things go wrong. A classic thriller and a must-watch for someone who's into the mafia and mystery shows.
Let us know in the comments below which show are you binge-watching this weekend?
Related posts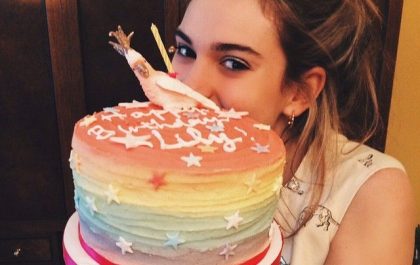 Famous Celebrity Birthdays In April
Here's a list of famous celebrity born in April.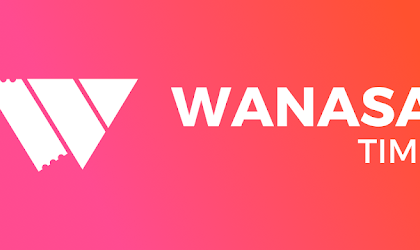 WanasaTime is all set to start ticket booking for Cineco Dubai
Dubai: Can you hear it? Can you feel it? If you lend an ear to the amplifying buzz, you might sense an uprising of an enthusiastic force in the movie theatre industry. If you pay heed to the industry buzz, you might even hear the…