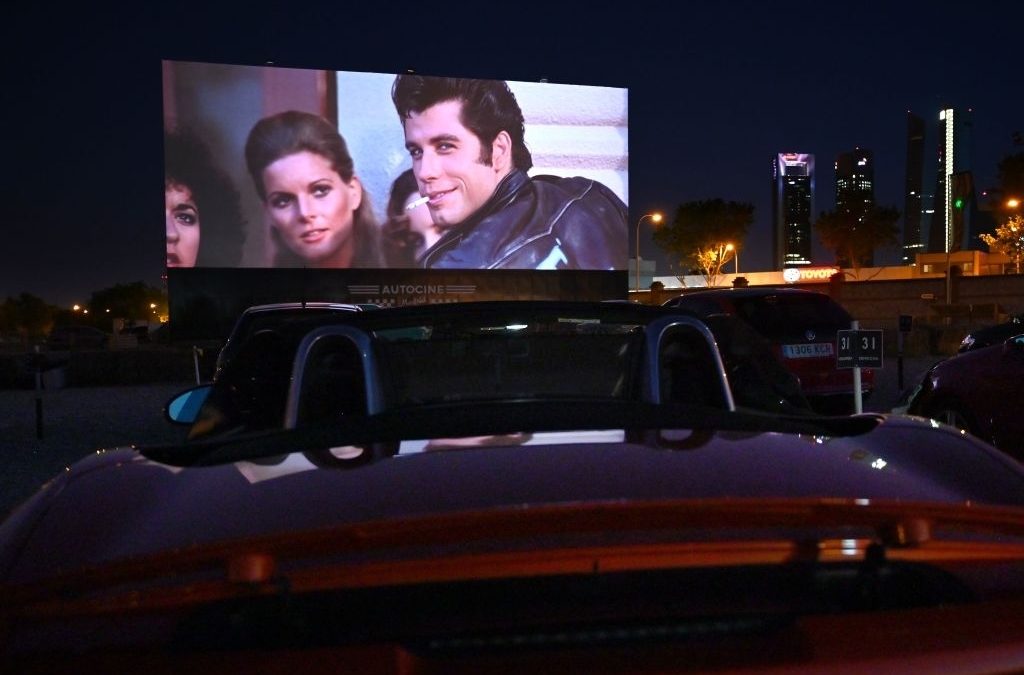 Entertainment is Back in Bahrain with its 1st Drive In Theatre
Pavan, 3 months ago
0
5 min

read
215
Movie buffs in Bahrain! How long has it been that you watched a movie on a big screen? No, watching on your flat screen large LED TVs doesn't count! It is no wonder that just the thought of stepping out of home is giving everyone heebie-jeebies, let alone watching movies in a theatre. Wouldn't it be nice if you can watch movies on the silver screen again while feeling safe? Well then, here is some good news for you! Bahrain is all set to get its very own drive-in theatre "Drive In BH" next week! Now you can watch movies from the privacy of your own car without worrying about the fear of contracting COVID-19.
The announcement of Drive In BH has got so many people bouncing off the walls as all the cinemas in Bahrain closed down since March due to the outbreak of the Coronavirus pandemic. The first-of-its-kind in Bahrain, "Drive In BH" is a joint project of Muktaa A2 Cinemas and Pico Exhibitions. The doors to the outdoor drive-in theatre at Bahrain Bay will be thrown open to the public on July 22. Reportedly, the facility has a single massive screen and can accommodate up to 100 cars at a time. The Bahrain Food Festival was supposed to take place at the Bahrain Bay before being cancelled (you guessed it right, because of Corona!).
Drive In BH will open with the screening of the 2019 Chris Evans-starrer "Knives Out." The schedule of the movies is as follows:
Knives Out (English – Mystery/Comedy)
July 22 – 7:30 PM
July 24 – 7:30 PM
July 26 – 10:45 PM
July 28 – 7:30 PM
Bloodshot (English – Action/Adventure)
July 22 – 10:45 PM
July 23 – 10:45 PM
July 24 – 10:45 PM
July 27 – 10:45 PM
21 Bridges (English – Action/Thriller)
July 23 – 7:30 PM
July 25 – 10:45 PM
July 29 – 10:45 PM
A Star is Born (English – Romance/Musical)
July 27 – 7:30 PM
Bad Boys for Life (English – Action/Comedy)
July 28 – 10:45 PM
Onward (English-Family/Animation)
July 25 – 7:30 PM
The Way Back (English – Sport/Drama)
July 29 – 7:30 PM
Fast & Furious: Hobbs & Shaw (English – Action/Comedy)
July 26 – 7:30 PM
With new movie releases postponed, Bahrain BH will screen some of the popular movies to start with. But there is a high chance that more movies will be added to the schedule in the coming weeks. Wonder how you will be able to listen to the dialogues and music? The movie will broadcast sound on an FM frequency to which you are supposed to tune in using the car radio. Pretty neat, right! Experts also advise that it is better to carry a battery-powered radio or a boombox along with you. You need not worry about the safety and sanitation as there are strict Covid-19 precautionary measures in place including thermal scans for the employees and social distancing among the audience at the Drive In BH.
The government laid out stringent rules, keeping in mind the safety of the public. The tickets for all the shows will be sold only online and the tickets will be verified via scanning bar codes (absolutely no contact!). No one is allowed to either sit outside or on top of the cars or watch the movie through the sunroof of the car. Smoking is also strictly prohibited to further ensure that the customers remain in their cars. There are also guidelines on food being prepared in the facility's canteen. All the food items must be served on single-use plates or tightly-sealed containers. The cutlery being provided should also be of single-use. Wait, there's more!
There should not be more than 4 people in a car entering the drive-in at any time as per the government regulations and all the cars should be parked in their designated spaces. The Drive In BH employees should make sure that there are clearly marked spaces for the cars (7×4 meters for each vehicle) and there should be at least 2 meters space between the cars in every direction. Health Minister Faeqa Al Saleh said that "All employees must have their temperatures checked with an infrared thermometer upon entering the facility. If their temperature is 37.5 or higher, they must leave immediately and call 444." He further added that all the employees should wear masks and gloves all the times and strictly follow social distancing rules and employees exhibiting symptoms of Covid-19 will not be allowed into the facility.
Furthermore, the golf carts used to transport people to and from restrooms should be sanitized after every use compulsorily. The washrooms at the facility should also be sanitized after every use and alcohol-based sanitizers must be placed at every stall. An instruction video highlighting all the guidelines should be played at the beginning of every show for the patrons. Feel safe, yet?
There are hundreds of drive-in theaters in the world and it is believed that such theatres will play a crucial role in regards to movie releases as the world slowly returns to normalcy in the months to come. Social distancing is not a new thing at the drive-in cinemas and they have the flexibility to increase space between the cars whenever needed. Some experts even say that the drive-in theatres will race past the multiplexes in the post-Coronavirus world. A popular concept in the western countries, drive-in theatres will strike a chord with people who have been confined to their homes since the closure of theatres in March. Believe it or not, but 8% of the drive-in theatres in the US have remained open despite restrictions on non-essential services. UAE led the path in the Middle East by recently launching a drive-in facility at Dubai's Mall of Emirates.
It will be such a fresh breath of air to watch films again in a world with social distancing being the key to combat the spread of the pandemic. The Drive IN BH also offers a unique movie-watching experience to the people of Bahrain besides providing them the much-needed Vitamin E(ntertainment). So, mask up, keep a sanitizer, grab a tub of popcorn and fasten your seat belts to savor the new way of watching films in Bahrain. What do you say? Weekend, sorted?
Pavan
Pavan is a classic rock fan who is excited by all things pop culture. Content writer by day, procrastinator by night. He has been with WanasaTime for over a year now. He might say that DC is better than Marvel (you are welcome to change that). You can always take him to watch a movie or offer him a dark chocolate (no particular order).
Related posts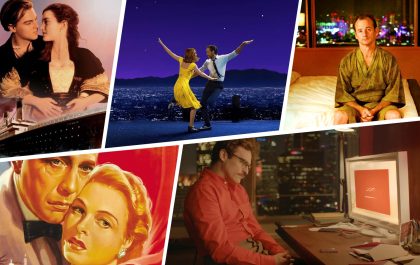 Best Rom-Com Movies To Watch This Month
Let's all admit this, RomCom movies remain the greatest movies ever made. It's about time we celebrate and acknowledge this. Here's a list about the same.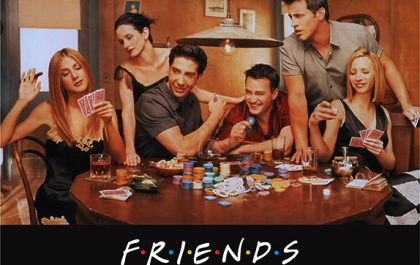 Why is F.R.I.E.N.D.S not the best Sitcom ever made ?
Image source – Instagram The all-time favorite sitcom 'FRIENDS' has built a legacy that doesn't seem to fade even after 16 years of its last airing. It had an insanely attractive lead cast; it is set in the centre of culture and civilization, the New…